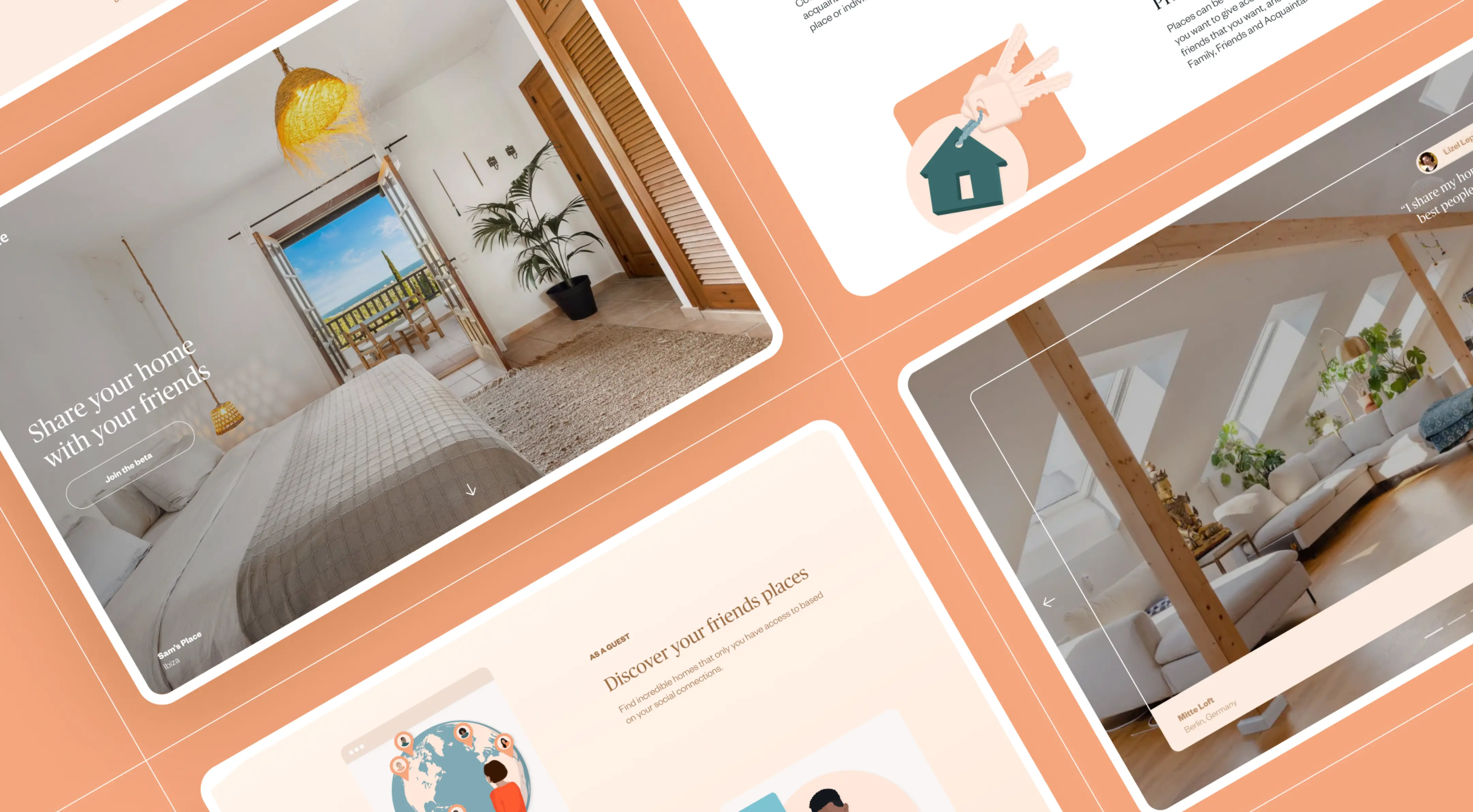 Introduction to
MyPlace
About MyPlace
A platform that empowers people around the world to experience new places and live like a local, MyPlace is a tool to help connect those looking to share their home with individuals seeking new experiences from a trusted, mutually connected social network of travelers.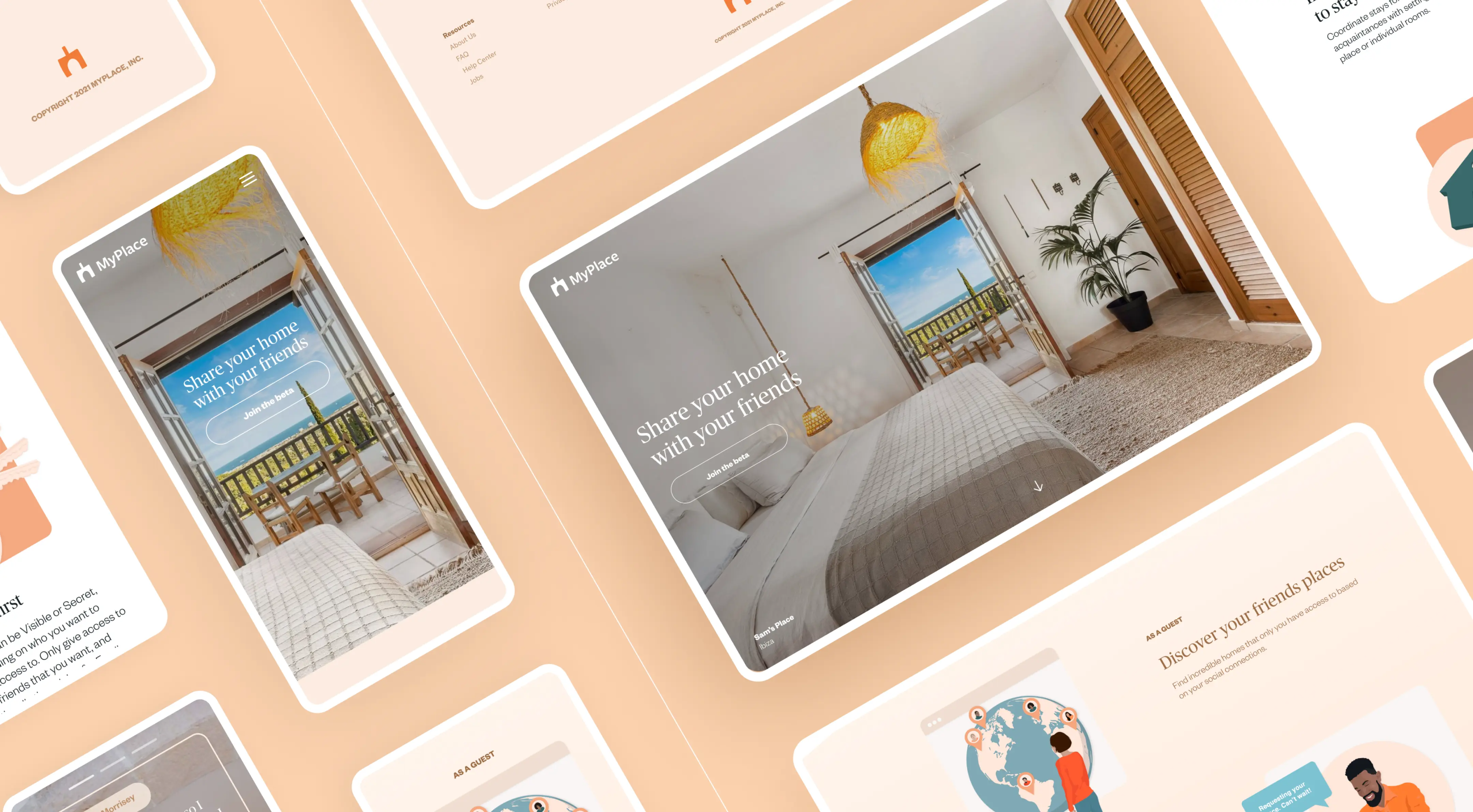 Brief
With time of the essence, Two Point One was approached by founders with a problem: a complex idea with a need for a rapid prototype and the technical expertise to translate it into a viable product.
Having an expert technical partner by their side, and an MVP powered by a complex backend architecture, MyPlace was able to raise $5.8M to further build out their in-house Product and Design team with confidence and support.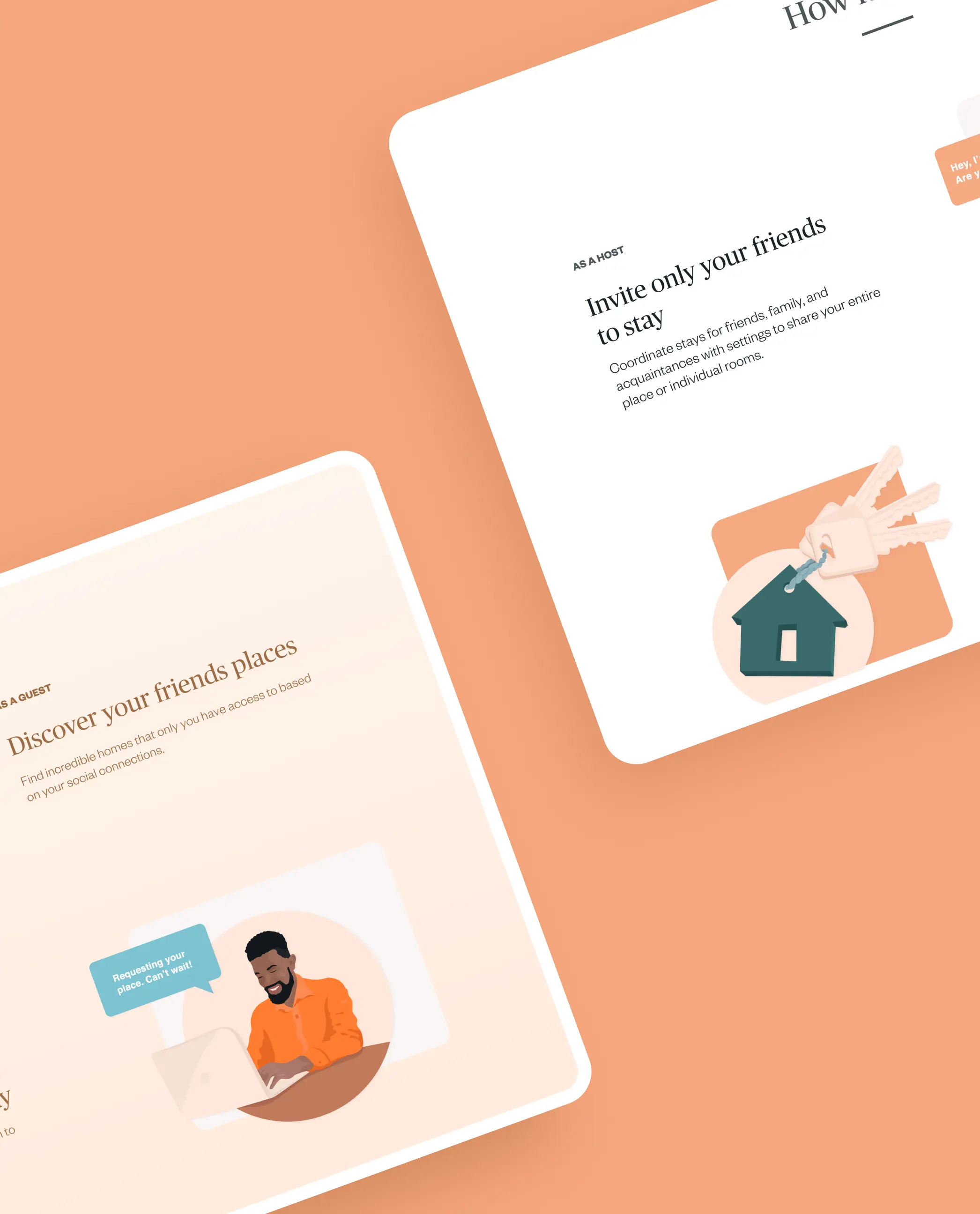 Strategy &
Research
Understanding the importance of trust, and the high stakes associated with products that bridge the digital and physical worlds, a thorough understanding of both the technical needs and user experience was critical. User interviews, research panels and technical due diligence helped deliver a social platform built for the trusted traveler.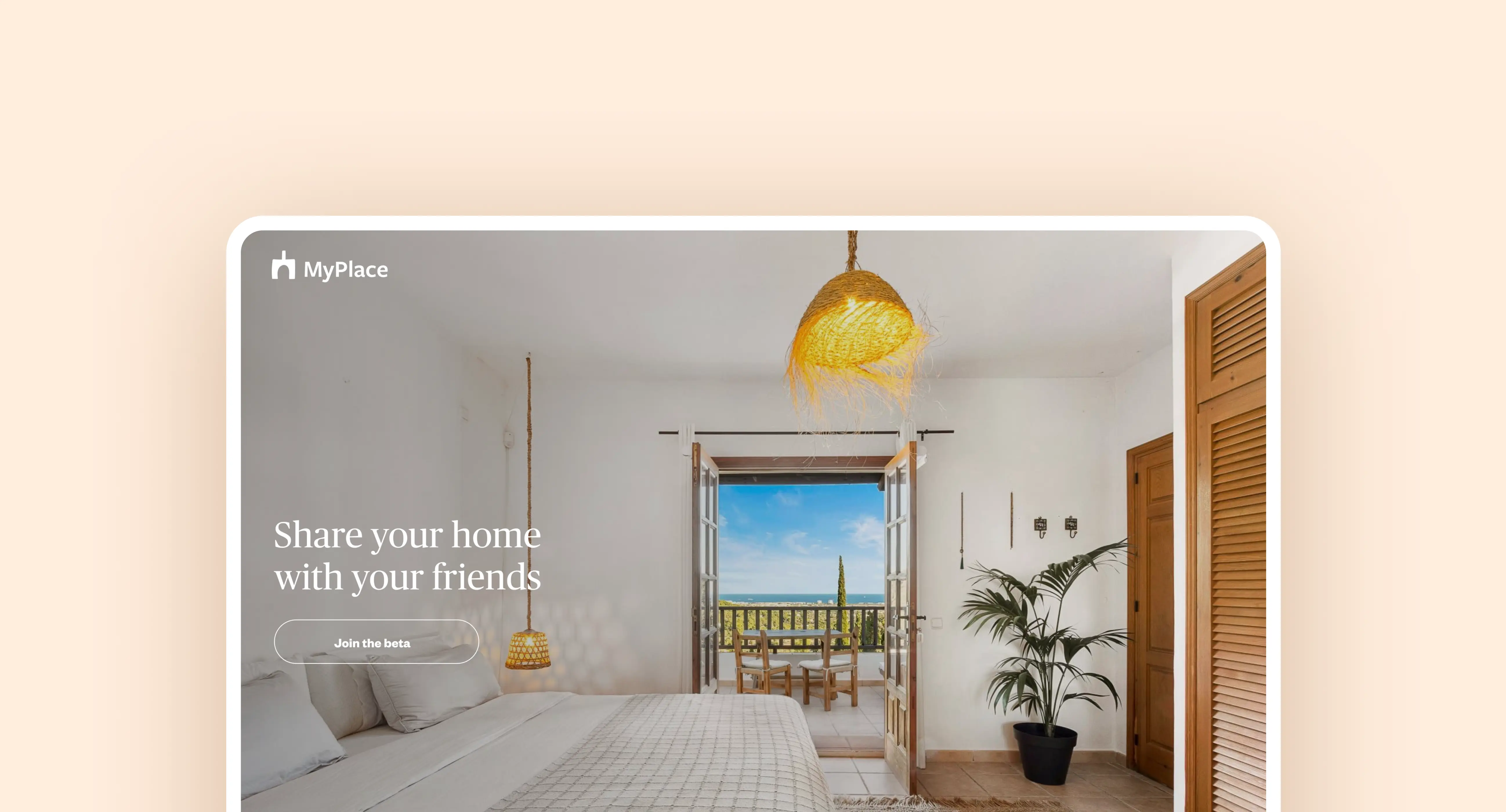 Building a community
In order to build a social network optimized for trust and transparency, a robust network graph was needed to establish a friend-of-friends, mutually connected layer of reassurance. With a focus on the privacy and safety of travelers, MyPlace brings an extra layer of comfort to those sharing their home, or traveling abroad.
Discover the World
By being a trusted community with an additional layer of trust, MyPlace allows members to discover new places to visit, giving both travelers and homeowners full control over when and where they want to be.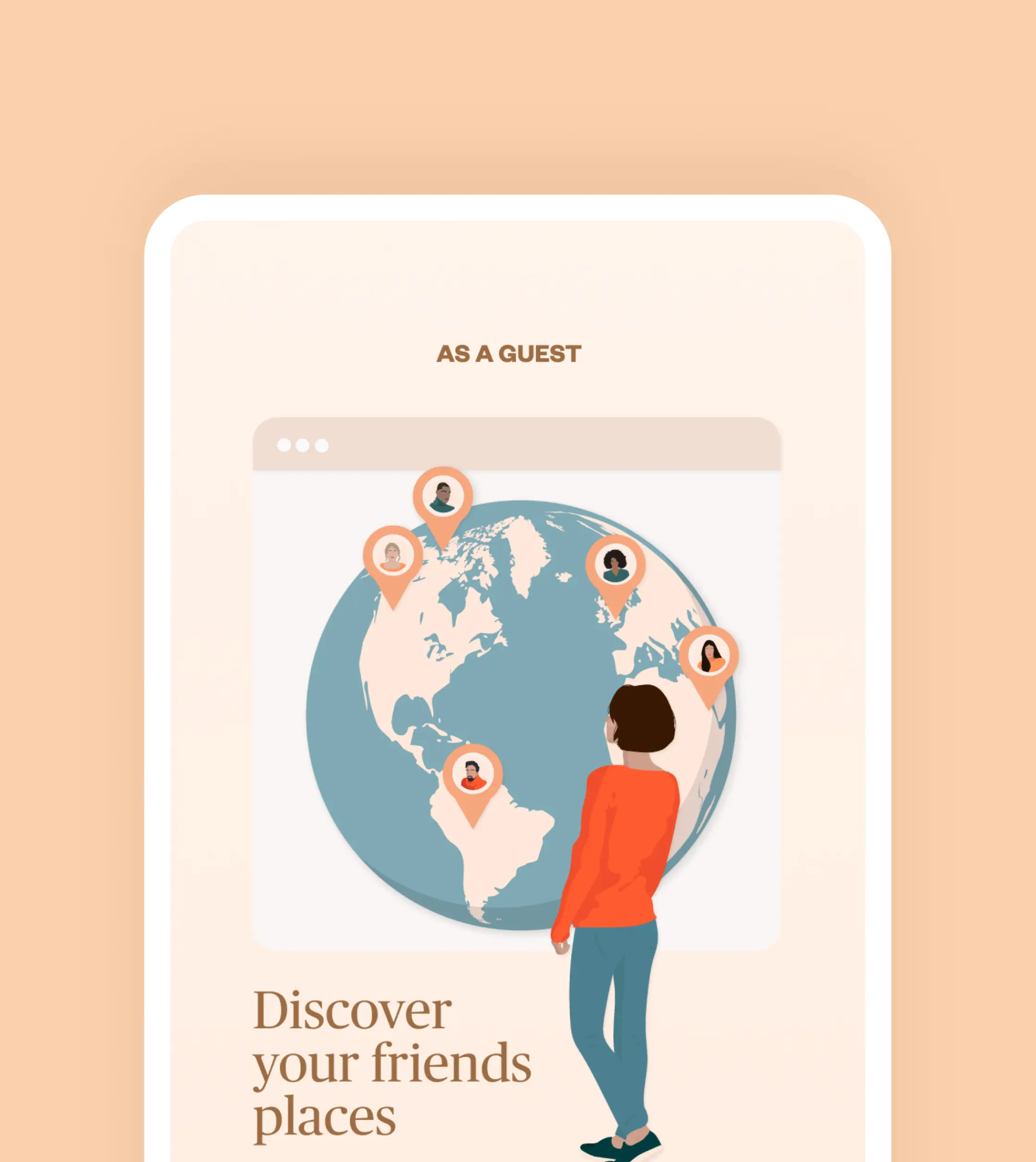 Technical
Analysis
MyPlace was built using forward-looking technologies like neo4j to build out a graph database that powers its intelligent social map, providing an additional layer of trust, and the ability to list a home or plan the next trip.

Social Mapping
Tools like neo4j were used to build a complex graph database, giving MyPlace a powerful backend capable of defining trusted connections within a network and translating into a seamless frontend user experience.
Social networks were designed to connect like minded people, and with MyPlace the world is becoming closer, one friend-of-a-friend traveler at a time.
Closing
Remark
By choosing a partner with backend and frontend expertise, and a constant eye on building scalable solutions leveraging the latest technologies, MyPlace has the technical team by their side and a robust platform to power the next stages of growth.