Industry
Entertainment & Events Booking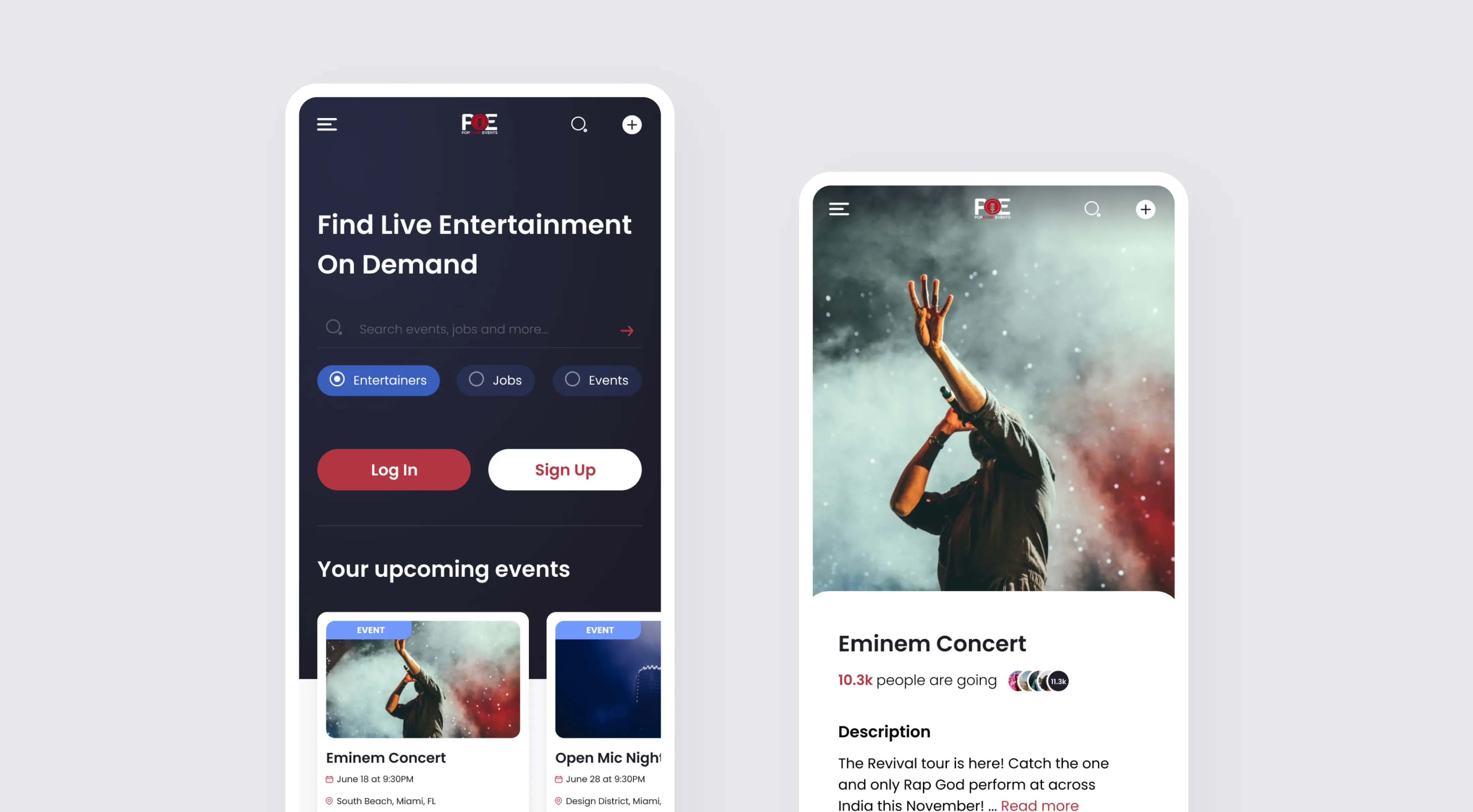 Introduction to
PopOver Events
About PopOver Events
PopOver Events is an event platform that enables non-traditional venues to discover, book and sell tickets for Amatuer and Semi Professional Entertainment, all while creating a community for fans to follow their favorites and plan next night out.

From Bar Owner to Event Planner, PopOver Events turns any space into a revenue generating venue, giving both artist and host a unified platform for booking entertainment, selling tickets, and dispersing event proceeds.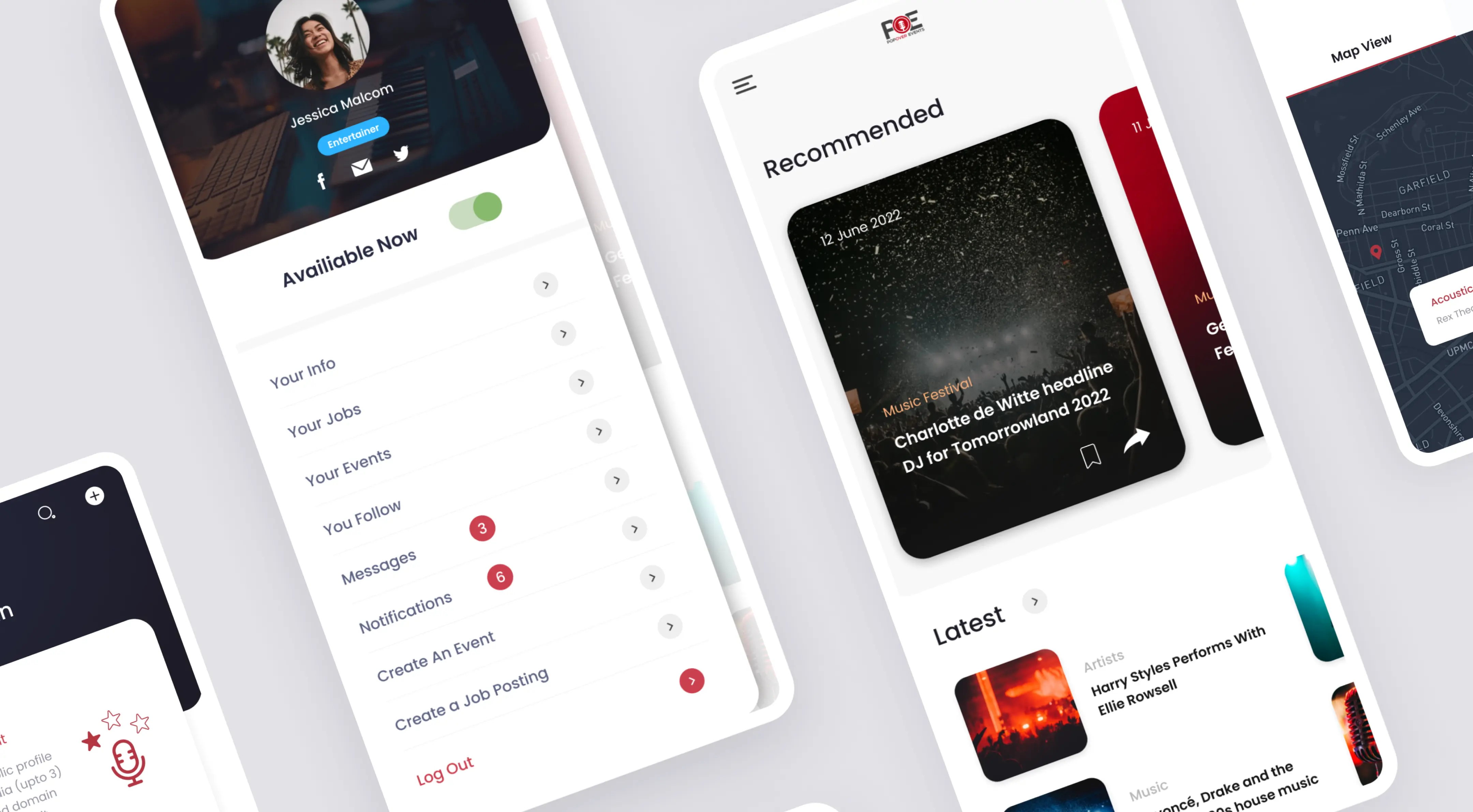 Brief
Building a marketplace that enables venues to profit from underutilized space, while helping budding artists get paid for their talents, required the right team to nail a solution to solve the complex problems of multiple types of users.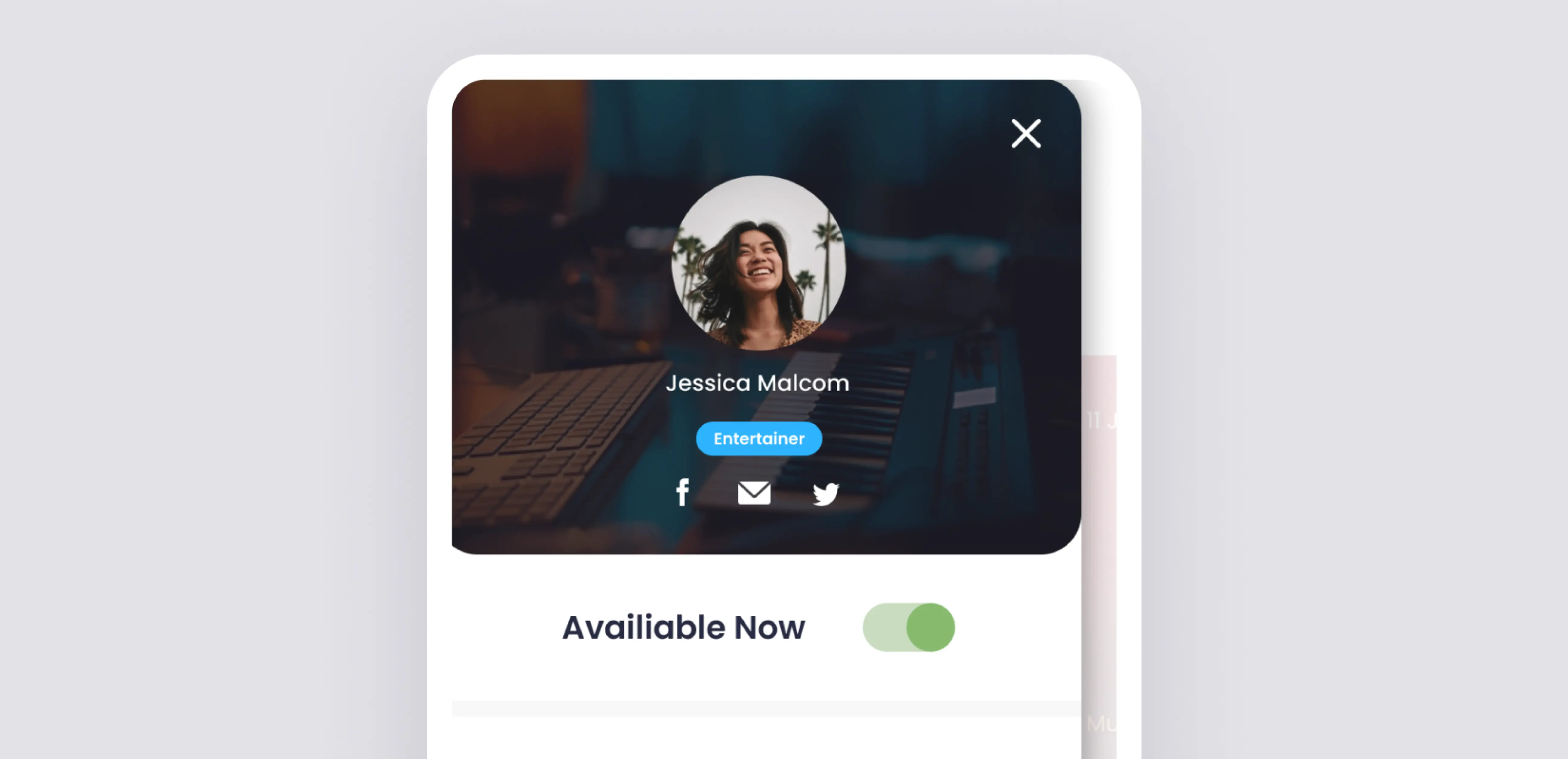 By engaging Two Point One, PopOver Events was able to translate their business idea into a high quality progressive web application capable of processing payments, supporting dynamic pricing structures and delivering a personalized event discovery experience.
Strategy &
Research
With user profiles ranging from independent bar or restaurant owners, to up-and-coming musicians, creating a solution that solved for each segment's most pressing problem required a deep understanding of their unique needs.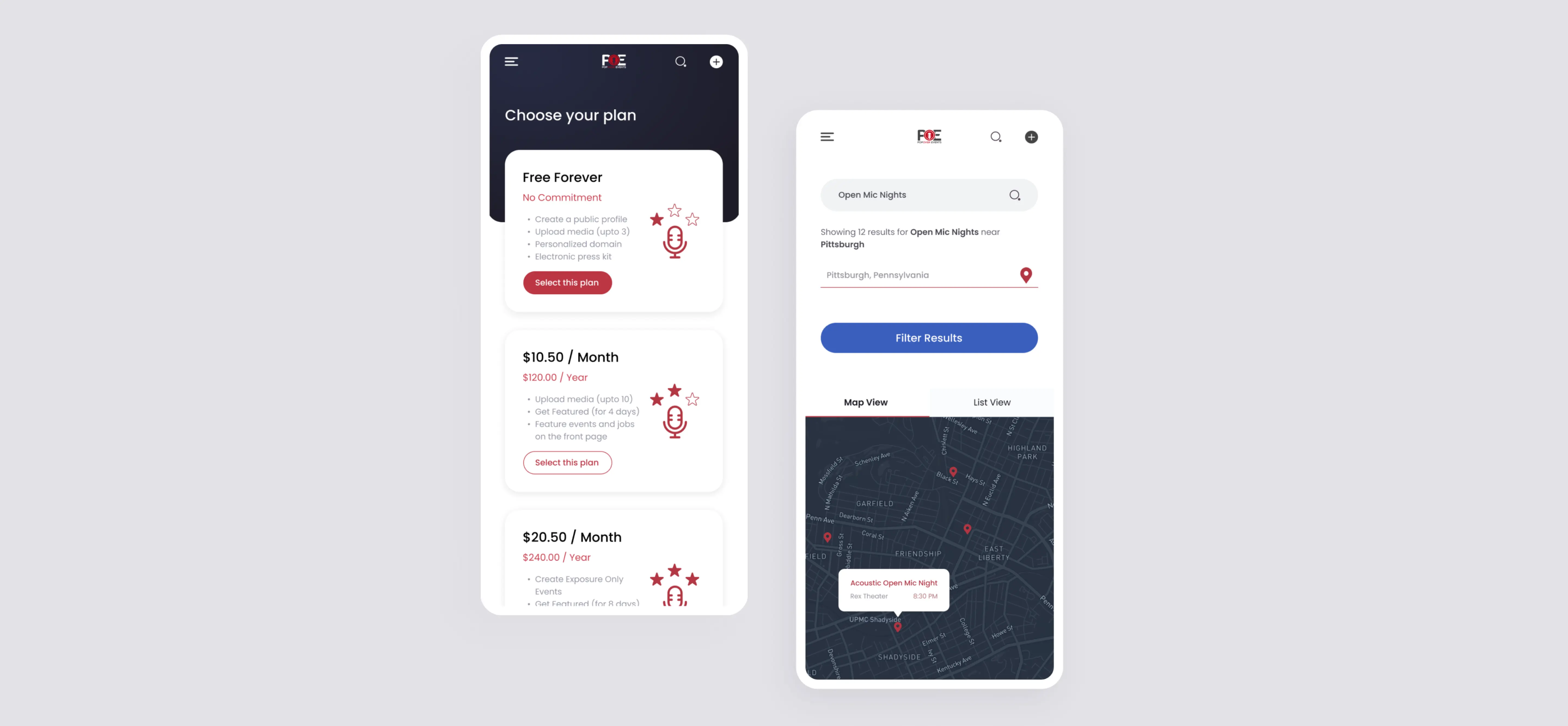 The Entertainment Marketplace
Every big artist starts small, and PopOver Events serves as a key resource for the up-and-comers to find their next gig…and get paid for it. An artist-forward approach to product definition made a platform that not only helps artists get booked, but build a community of loyal fans. An experience designed to be mobile first, with Stripe Connect enabling venues to sell tickets, and artists to get paid for performing, the next wave of artists can now get their careers off the ground while helping local businesses generate a new stream of revenue.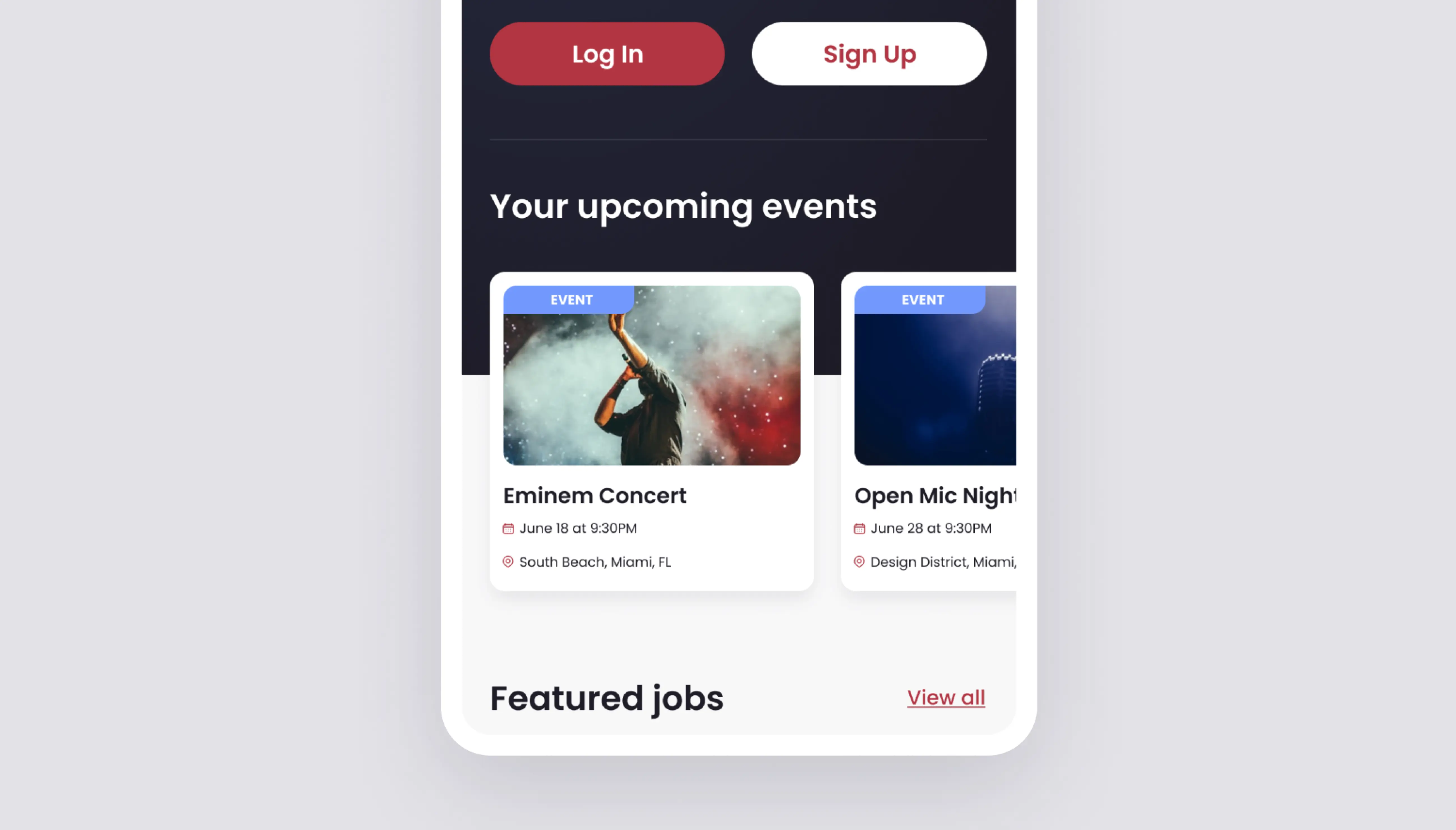 For The Fans, Too
PopOver Events is more than a booking platform – it's a place for fans to follow their favorite artists and venues, too. A personalized calendar shows users upcoming events from favorites, and what's going on around them, helping artists bring with them a loyal audience to every show.
Design &
Implementation
Designing an elegant front end that supports multiple user types, all with varying needs, required a deep commitment to user experience design and UX best practices.

Finding What's Next
Finding talent is now easier than ever. Whether trying to monetize a space with a live performer, or a music lover looking to discover the next big thing, location based listings and optimized search features make it possible for the best entertainers to gain new exposure.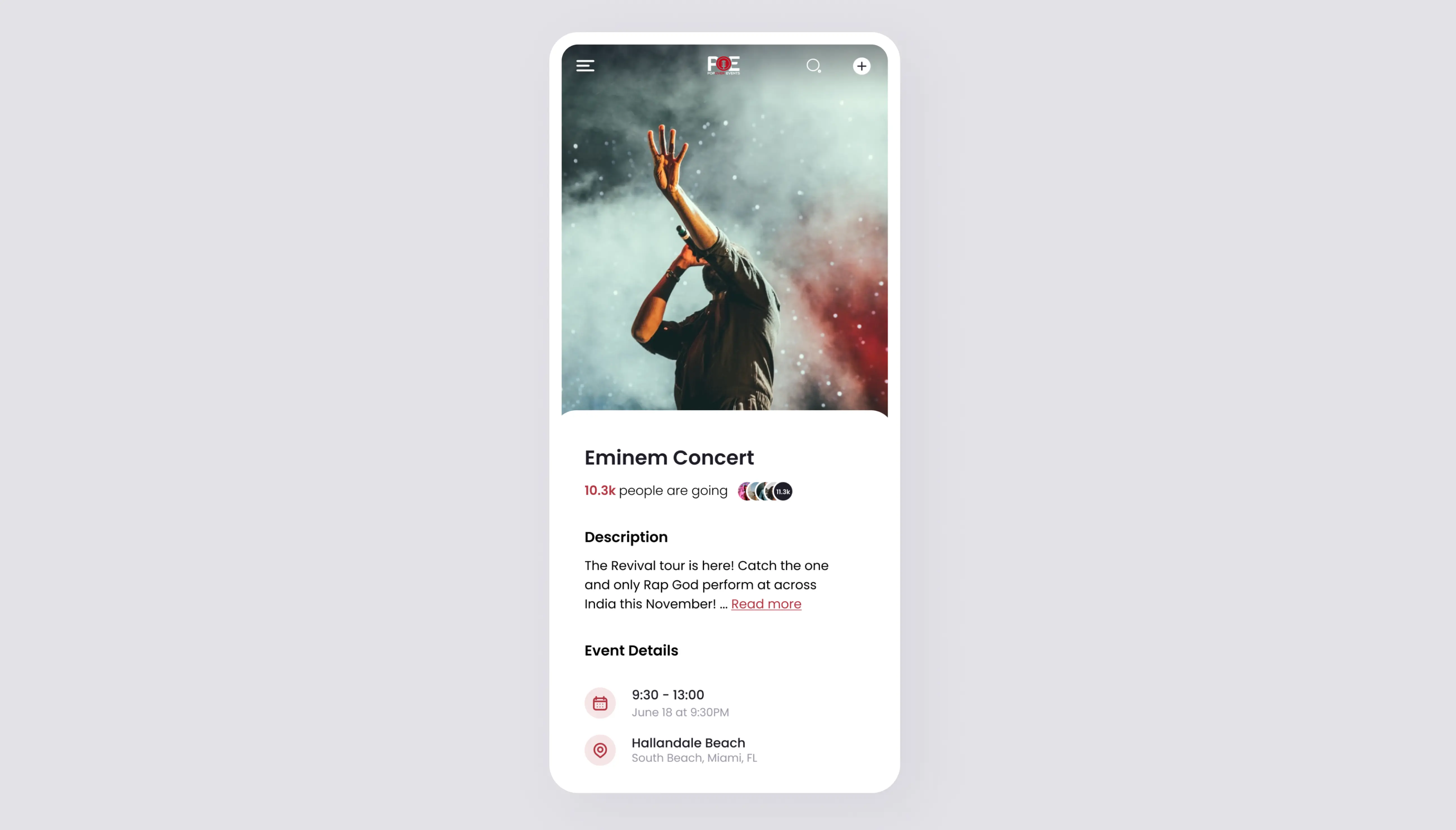 Closing
Remark
With a design-forward progressive web application in hand, and a trustworthy partner capable of supporting the entire development process by their side, PopOver Events is now in key position to increase platform adoption and prepare for their next fundraise.