About
Our Rebrand
Why did we change our name? To put it simply, we needed a brand as powerful as the work we produce every day. But our evolution from Primedigital Global to Two Point One wasn't by accident.
More Than a
Name Change
While we are the first to admit that Two Point One is a great name for a global agency pushing brands to the frontiers of innovation, this is about a lot more than a name change and new logo. Much like our projects, everything about our rebrand was done with purpose and intention.
To start, we needed to find a name that captured the essence of how we operate and the ethos of our team. We looked deeper at ourselves, and more importantly, how we hoped our work will impact the world.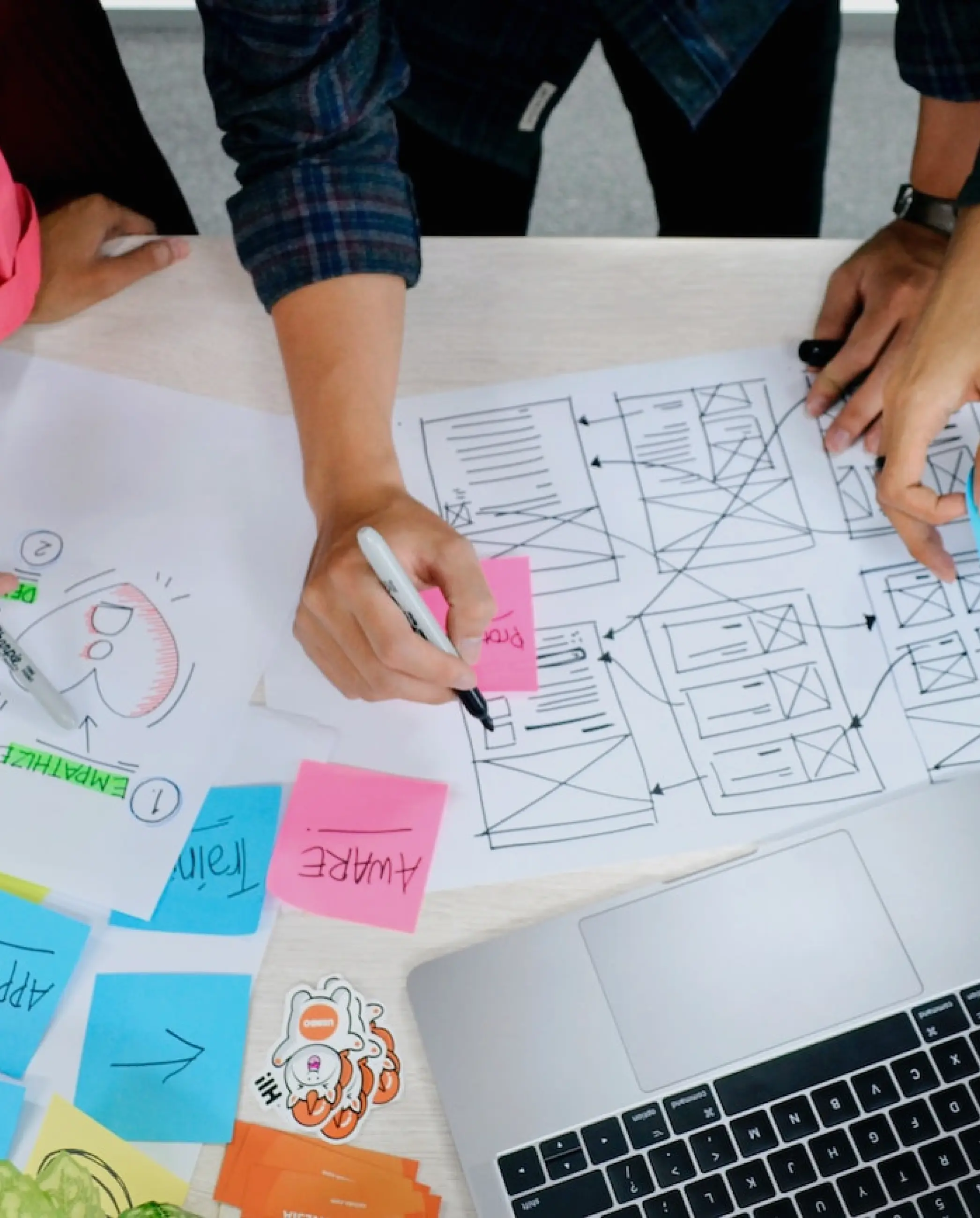 Defining
Our Values
We believe Two Point One is a reflection of our core values: Empathy, Transparency, and Pragmatism. Once we had defined our core values, we came up with a list of names that we believed captured these values, and demonstrated to the world the quality we deliver.
The Wisdom
of the Crowds
From there, we polled experts around the globe to help us better understand the sentiment behind each name, and "what comes to mind". The wisdom of the crowds narrowed the list to a select few leaders.
With a few names in hand, our designers ran a series of sentiment analysis and logo testing as well as user interviews and AB testing to determine which name and initial branding stood out the most.
Simple, yet
Powerful
Why was Two Point One the winner? Our name and brand are seemingly simple, yet modern and deep in meaning. Much like the software we build, we believe continued learning and iterations, updates, andoptimizations are table stakes for any team building the future standard for the consumer brand experience. <br /> <br /> Our name also represents inclusivity and our continued focus on common growth: Two Parties, an agency and client, coming together to achieve One Goal. We believe smarter, better software built with empathy creates experiences that create loyalty and drive engagement.
The
Next Chapter
While the Primedigital Global chapter has come to an end, we have not abandoned our vision of being a global leader in innovative brand experience design. As we look ahead to the rest of 2022, and what's to come in 2023, expect Two Point One to continue to build great products and continue with our global expansion.